Choice Beauty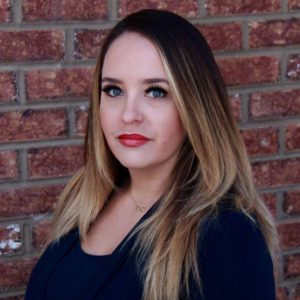 Established 2013
Proudly serving clients from High River, Okotoks, Nanton and surrounding areas.
LASH EXTENSIONS – MICROBLADING – PLASMA SKIN TIGHTENING
Comfortable home based studio in Cayley, AB
Featured as Lash Affair's Lash Artist of the Month Feb 2018: Check out her interview on their blog  https://lashaffair.com/blogs/lash-artist-blog/lam-megan-mahingen
Megan began her journey in the beauty industry in 2013 when she took her first lash extension course. Lash extensions were quite new to Canada back then, so she expanded her skill set by training with some of the most highly regarded educators from across the world. She holds certificates in classic, volume, advanced/master volume (x2), and mega volume from some of the best trainers from Canada, USA, Australia and Lithuania. After several years of perfecting her technique, she opened her accredited lash training academy in 2016. She has also competed in a number of international fantasy lash art competitions over the years, even placing among the top 10 in the Australian and NZ Lash Championships 2017 in the Creative/Fantasy category. Microblading training came next in early 2017 as perfect eyebrows are the most wonderful compliment to flawless lashes.
As she built her business and developed relationships with clients, she realized how much of an impact enhancing natural beauty can make on a woman's self image and self esteem. When Plasma Skin Tightening came to Canada, Megan knew she needed to jump on board. After doing extensive research, she enrolled in Dermapro's Plasma Skin Tightening course. This amazing treatment is taking the beauty world by storm and is known for it's success with non-surgical eye lifts, mini face lifts, wrinkle reduction and more. We're absolutely thrilled to be among the very first in our area to offer it to our clients; check out the Plasma Skin Tightening Tab for more info!
We try to regularly update the galleries and information on this page, but be sure to follow us on Instagram and Facebook for the most up-to-date pictures and information. Thanks for visiting!! <3