The latest trend in permanent makeup, Lip Blush tattoo helps to enhance natural color, sharpen up the border of the lips, and it gives a beautiful lip stain effect. Many colors to choose from, from natural to bold, this procedure restores youth, symmetry and fullness to the lips. Lasts an average of 2-5 years.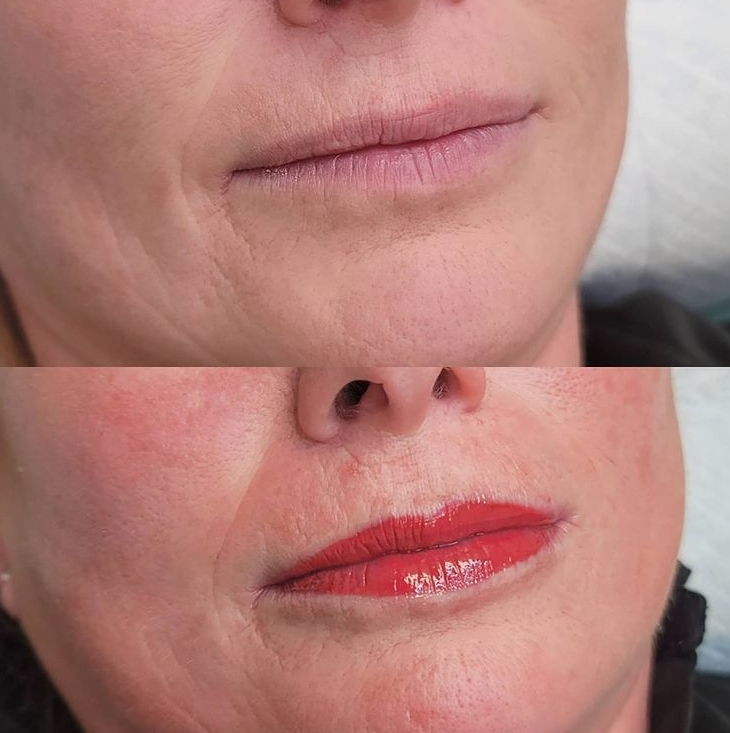 What to expect:
Lip Blush appointments average 2 hours, but the actual tattooing process is usually under an hour. We take our time to carefully map/pre-draw your shape, and you are involved in the entire process. We use a topical numbing cream to minimize discomfort (most clients rate the discomfort at a 2/10 or less), and we will also completely customize a perfect color for you. Feel free to bring your favorite lipsticks with you so I know what colors you prefer. Lips can appear swollen for the first 12-48 hours. If you have previously suffered from facial cold sores it is imperative that you speak to your doctor about a medication that can reduce the likelihood of another occurrence. There is a risk that the procedure can contribute to another occurrence.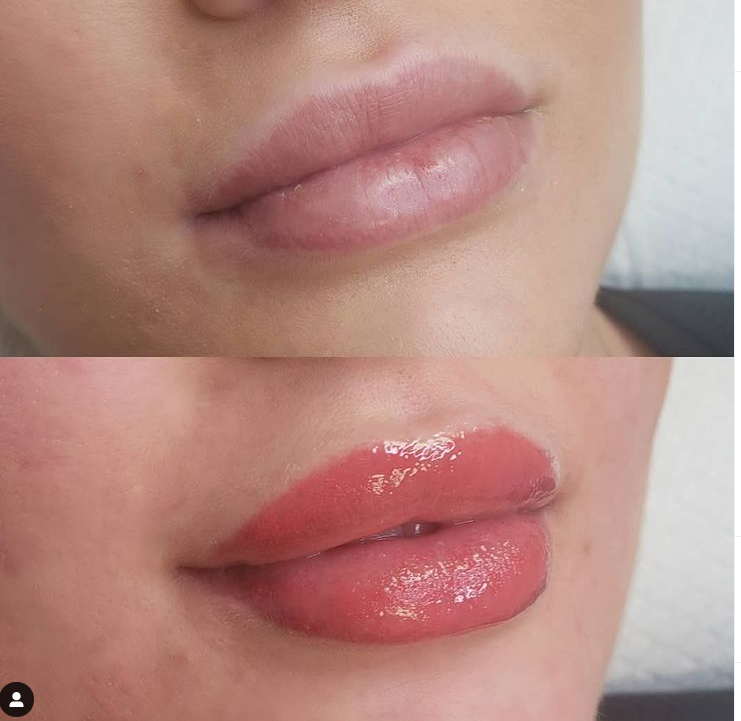 Aftercare:
You will be provided with two medicated ointments, one clear and one tinted with the custom lip pigments we have chosen for you. The tinted pigment is perfect for helping mask the few days of flakiness after the procedure, or for enhancing your beautiful new lip color. Things to avoid: UV rays (tanning, sun exposure), hot tubs and public pools, saunas, sweating, products/makeup. Please drink from a straw for the first 5-7 days until the flaking has completed, and please be aware that extremely salty or spicy foods may irritate the lips during the healing process. Do not use a washcloth or anything abrasive on your tattoo. Allow it time to heal.