Lash extensions are individual synthetic lashes that are meticulously applied one by one to your natural lashes. We have different levels of volume to choose from, and your set will be expertly mapped out to compliment your features and personal style. It is recommended to return every 3 weeks for a fill to keep your lashes looking full and fabulous.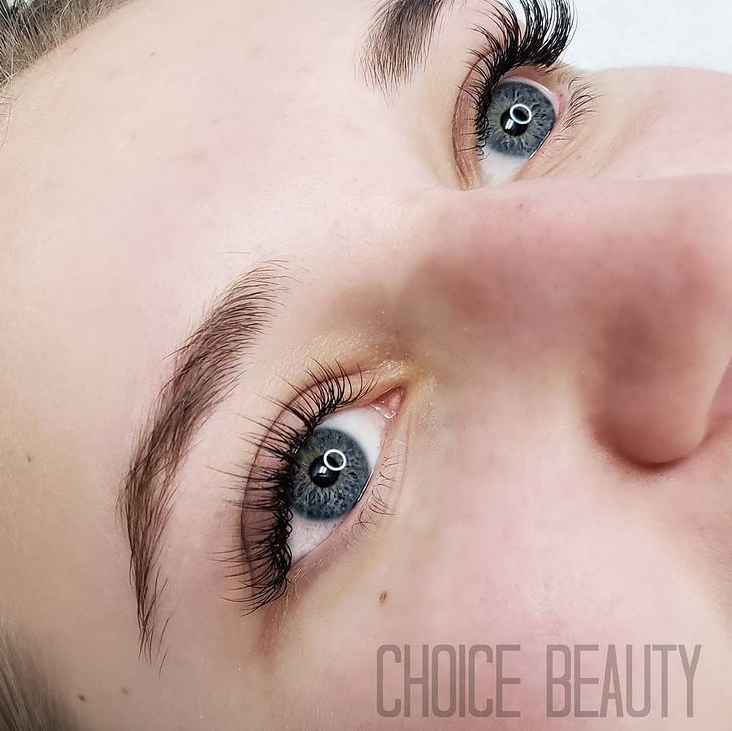 Classic Lash Extensions: Full Set: $175 – 2 hours, Fill: $75 – 1 hour
Classic lashes are applied 1:1 to natural lashes. Perfect for someone who is looking for a more natural look.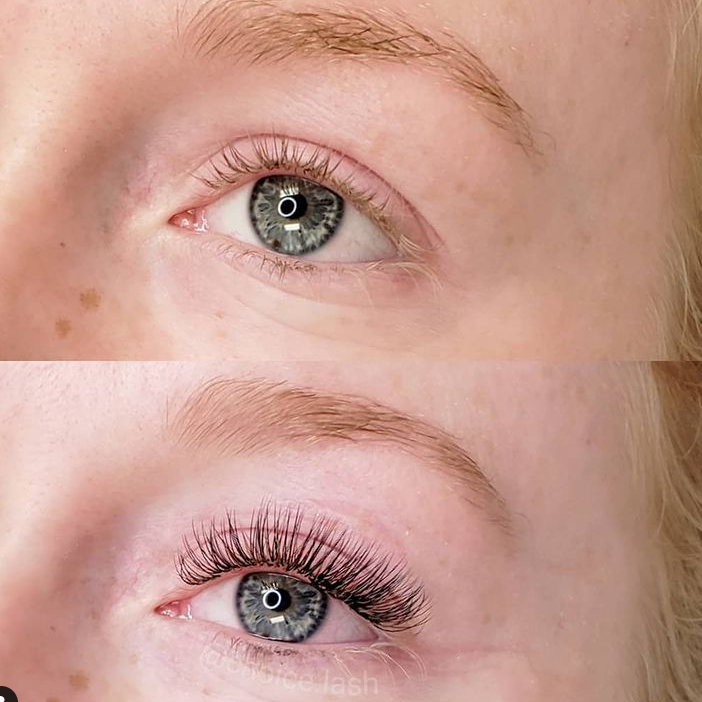 Hybrid Lash Extensions: Full Set: $200 – 2 hours, Fill: $85 – 1.5 hours
Hybrid lashes are a mix of individual classics and volume fans. Great for someone who likes a little more texture and wants a little less drama than volume lashes.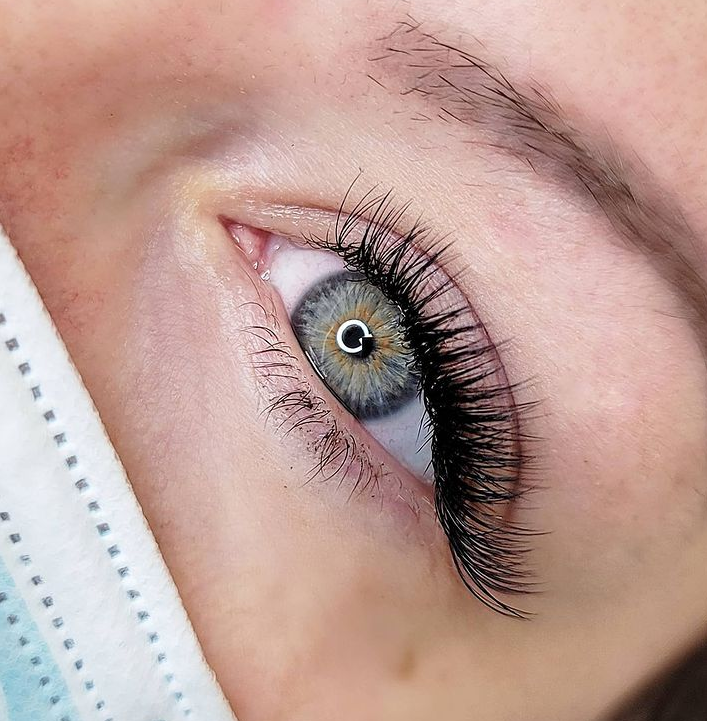 Volume Lash Extensions: Full Set: $225 – 2 hours, Fill: $95, 1.5 hours
Volume lashes consist of hand made fans made of ultra light weight extensions. This allows us to apply 3-6 extensions per natural lash. My most popular service.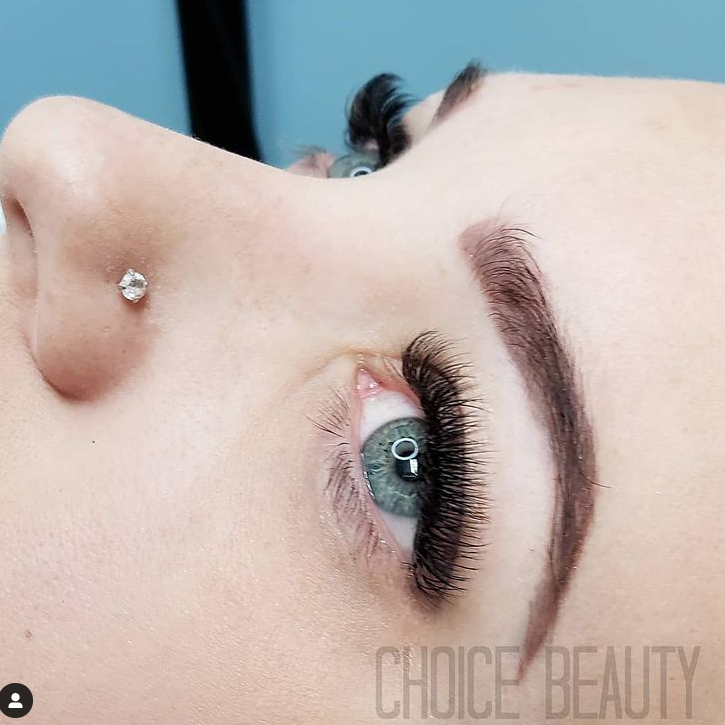 Mega Volume Lash Extensions: Full Set: $250 – 2.5 hours, Fill: $105, 2 hours
Mega Volume lashes are the fullest and fluffiest available. Using the finest and lightest lashes available allows us to create hand made fans using 10-20 extensions per natural lash. Full, blackout effect.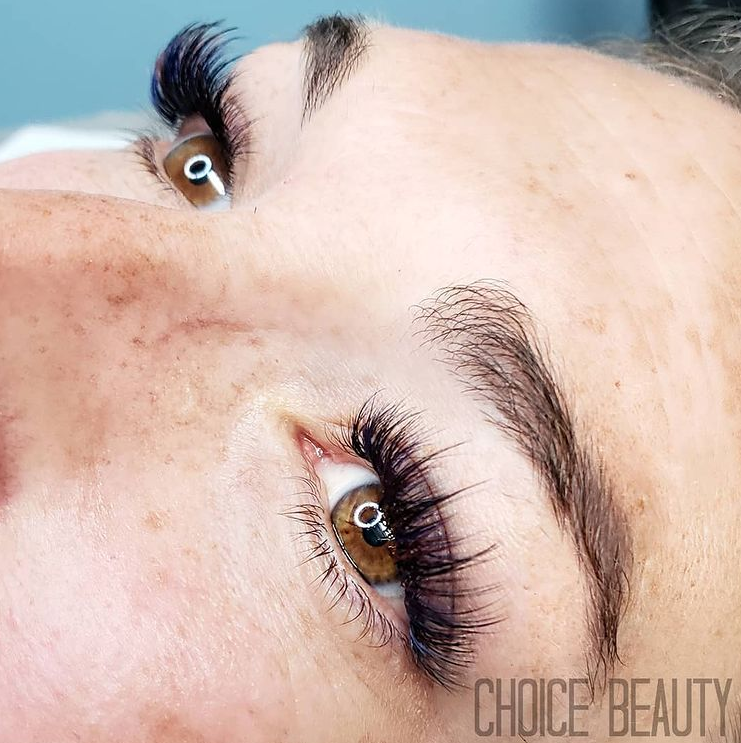 "Strip Lash Look" also known as "Kim K Effect": Add to any lash set: Full set: add $25, Fill: add $10
Spikes and added texture can be added to any set. This technique breaks up the top line and adds an extra level of drama! It can also increase the appearance of length in the overall set without compromising the health of the natural lash line.
Lash Extension Q&A
Q: Will lash extensions damage my natural lashes?
A: When applied and cared for correctly, no. Ensure you are choosing an experienced and well-educated lash artist and follow the aftercare extensions diligently. When applied correctly, extensions should never pull, hurt, or cause the natural lashes to fall out prematurely. Make sure you are cleansing your extensions daily, and brush through them regularly to keep them from tangling. Avoid rubbing your eyes and picking at your extensions to prevent causing any damage or discomfort.
Q: Why do I need to come for fills?
A: We naturally lose anywhere from 2-5 natural lashes from each eye per day. We simply don't notice the shedding as much when we aren't wearing extensions. After 2-3 weeks, nearly half of the natural lashes will have shed and been replaced with new, re-grown healthy lashes. These are the lashes we need to refill at your fill. Filling your extensions every 2-3 weeks keeps them looking their best!
Q: Can I still wear eye makeup?
A: Yes! That being said, you do need to be mindful that you will need to properly remove your eye makeup every day to keep your lash line clean and healthy, and that heavy makeup use can lead to a breakdown of the adhesive bonds. Also, some products like mascara or cream/liquid liner, can be difficult to properly remove without damaging your lashes. Waterproof makeup is not recommended.
Q: What are the lashes made of?
A: If you have done any research about lash extensions, you have likely heard of "silk" "mink" "synthetic" "cashmere" or any number of words like this to describe lash extensions. In reality, all extensions are made of the same synthetic fiber called PBT, which is similar to the fibres used to create synthetic makeup brushes. We use only the highest quality of lash extensions that can only be sold to licenced professionals.
Q: Can I shower or swim after my appointment?
A: Yes. It is a common misconception that you need to wait 24 hours after application to get your lashes wet. In fact, the adhesive is fully cured when you leave your appointment and washing or rinsing your lashes immediately after application is an effective way to eliminate any potentially irritating residue.
Q: My lashes don't look the same as my friend's. Why?
A: No two lash lines are the same. Even if we did the exact same shape and style on two different people, the results would not look 100% identical. Different bone structure, natural lash density, and what your natural lashes can handle will all determine the outcome.